Media Collections
Reserve a Video
(Faculty/Staff Only)
Staff Pick Videos on Facebook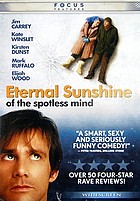 Newly Acquired Titles!
Featured Ebooks on Facebook
Equipment
Software Resources
Free Short Videos
---
Booking or Reserving Videos
**Only for Faculty/Staff**

While anyone affiliated with the university may with no special arrangement come to the Walter SMART Learning Commons and check out any video for a 3 day loan only those teaching a class may request an item as our collection is based on instructor needs vs. recreational viewing. If you are teaching a class check out more resources at the 
Library Media Services for Faculty/Staff 
webpage.
Otherwise you can directly go to our links here to 
book a video to show in class
 or learn how to 
request that a video be held at the library
 for your students to check out and watch at the library.
---
Watching Videos for Class at Walter Library
If you are coming to Walter Library to watch a video for class it has likely been put on reserve for your class. These videos are located at the basement level Circulation Desk at Walter Library (across from the Wise Owl Cafe,
map
). There you can check out the video for a short-term loan (usually 3 hours) and watch it in the SMART Learning Commons. We have individual viewing stations in the SMART Learning Commons (headphones can be checked out at the SMART Learning Commons or Circulation desks).  If you want to watch as a group you can request our
Media Viewing Room
(located in the SMART Learning Commons).
back to top
---
Finding and Checking Out Videos
You can look up videos in the
online catalog
 on any computer, including a public kiosk at the SMART Walter location, or you can ask SMART Learning Commons desk staff for assistance. Online you can browse by genre. Additionally, most of our videos are on shelves that are browse-able in the Walter SMART Learning Commons. However, if the catalog says it is in the Desk Collection or Closed Stacks our staff will have to retrieve the item for you.  All materials are available for 3 day loan (or classroom booking). You must have your U-Card to check out videos. Please take your selected items to the Reference/Circulation Desk on the 2nd floor of Walter Library for check out. **To locate captioned titles in MNCat, go to the
Media Tab
>type in the search box "closed captioned" (quotes not required) and then any additional keyword information about the title.
back to top
---
Streaming Video
The Libraries have licensed several packages of streaming video full length video (see our
Digital Video Collections Guide
for a more comprehensive list of licensed/open video collections). These titles are great for screening in class, provide supplemental content to compliment classroom subject matter or assist students in better grasping a difficult concept on their own time (embeddable into Moodle):
Films OnDemand Streaming Video
Films OnDemand provides access to streaming video on a wide range of discipline areas from Arts & Humanities to Professional Programs (e.g., Nursing, Business).
Access Films OnDemand collection:
Films OnDemand
Search
MNCat
for Films OnDemand titles.
Note:We recently renewed our licensed over 20 titles, with plans to subscribe to more titles as collection and instructor needs develop. If you would like to request that we subscribe to a title, please check out the Films catalog of streaming media and contact either your subject librarian or Scott Spicer for order consideration.
Alexander Street Press Streaming Video
Alexander Street Press Video packages provide access to collections of discipline specific collections in a number of subject areas. Currently, the Libraries subscribe to the collections of
Theatre in Video
(250 performances),
Dance in Video
(492 performances),
Opera in Video
(260 performances), and
Counseling and Therapy in Video
(352 titles).
Ambrose BBC Shakespeare in Plays Video Series
We now have access to 37 streaming video titles from the critically acclaimed BBC Shakespeare in Plays series!! To access the collection, either browse through titles on the
Ambrose video site directly
(click on the "BBC Shakespeare" link below) or search for
MNCat
for individual titles.
back to top
---
Hugo Salazar South American Theater Collection
The Hugo Salazar South American Theater Collection is a video research compilation, containing non-commercial filmed performances, lectures, and documentaries related to Latin America theater (over 100 titles!). Many of the theater performances were filmed in Peru. The collection is for educational purposes only.
In order to preserve long-term access to this special collection, viewing is only permitted within the Walter SMART Learning Commons. To request a DVD title paged for viewing and learn more about the specifics of each, please consult the
South American Theater Collection webpage.
back to top
---
Suggesting Videos To Order
**Only for Faculty/Staff**

As an instructional based collection all of our media is purchased with the primary intent of being used in the classroom. If you are teaching a class and would like the libraries to consider purchasing an item please contact your
subject liaison librarian
. This individual can help you with other library needs as well. While students do not suggest purchases they are encouraged to check out library media materials (see above).
back to top