Andersen Library
November 30, 2015
The Archie Givens, Sr. Collection of African American Literature
Search the Givens Collection
Finding aids are online
guides
to selected historical records and papers in the
Givens Collection
.
Search
all available finding aids for all archives & special collections at the University of Minnesota.
Search
more images in all archives & special collections at the University of Minnesota.
Search for cataloged books, journals, and records from the
Givens Collection
.
Search
all cataloged items at the University of Minnesota.

Follow us on Twitter @UmbraSearch and on Tumblr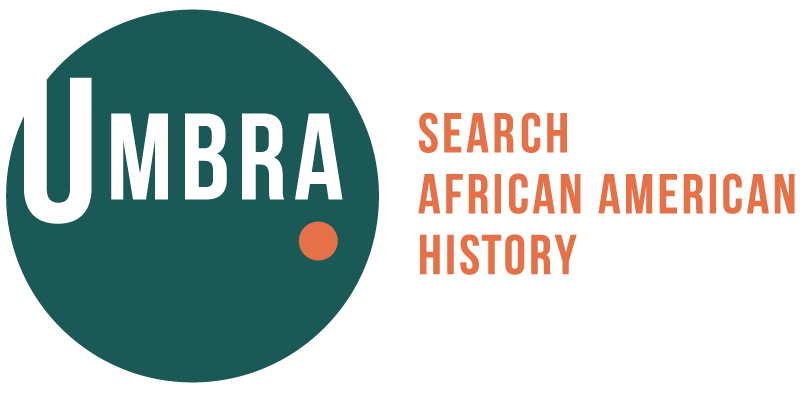 Umbra is funded by the Institute of Museum and Library Services and the Doris Duke Charitable Foundation.
The Givens Collection's Bibliophilia: Collecting Black Books exhibit guide, Annotated Bibliophilia, now online:
Download Annotated Bibliophilia (1.6 mb) »
The Givens Collection consists of over 10,000 books, magazines, and pamphlets by or about African Americans. Included are novels, poetry, plays, short stories, essays, literary criticism, periodicals, and biographies that span nearly 250 years of American culture, with particular strength in the areas of the Harlem Renaissance and the Black Arts Movement.
The Collection also holds a significant number of books that relate to African American art, education, social sciences, sports, and entertainment, as well as works by or about continental Africans and Africans in diaspora. With tens of thousands of archival and manuscript materials that document the history of black literature and culture—correspondence, pamphlets, screenplays, newspaper clippings, photographs, sheet music, ephemera, including the Penumbra Theatre Company Archives—the Givens Collection is an invaluable community and scholarly resource.

Detailed finding aids are available online and in 213 Andersen Library.
Select images and book covers from the Givens Collection, as well as Penumbra Theatre playbills are available online.